Call or Email TODAY to Schedule an Appointment and Reach your Life's Goals!

Phone: 713-682-8118

Email

:

rae@raesternhouston.com
My Fee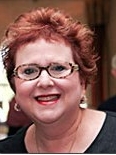 My fee is due at each session. I give you a receipt at the end of the session. You can send this receipt to your insurance company to see if they will refund you some money for an out of network provider or you can claim the money with your year end taxes under medical deductions.
I accept Visa, MasterCard and Discover credit cards, checks and cash.
I accept Aetna and United Health Care networks only at this time.
Even if I accept your plan, there are advantages to paying my full fee. Once you file a claim with an insurance company for therapy, that stays in your insurance file forever! The diagnosis is confidential but if you ever apply for life insurance or private insurance you will be asked if you have ever received psychotherapy. You will be asked to sign a release for insurance records.
Our sessions may then be a pre-existing condition. Life insurance companies and/or private insurance companies may deny you and your family coverage. Once your sessions have been filed with an insurance company you must tell the truth regarding receiving any psychotherapy.
Many clients wish to leave their options open in case of being penalized later. With our shaky economy, if you loose your job and need to get your own health care, this may be a problem later.
---

Stern Center for Successful Solutions
Rae Louise Stern

Phone

: 713-682-8118

Fax

: 713-975-8586
955 Dairy Ashford St., Suite 110

Email

:

rae@raesternhouston.com
Houston, TX 77079